Resilience Yoga Teacher Training
Science Based Yoga Instruction

Our yoga program is grounded in the most current scientific evidence related to how the mind and body work together through yoga postures, breath, and mindfulness, to create real, measurable change.
YOU DESERVE MORE THAN JUST "TRAINING"
If you are as passionate about yoga as we are, you deserve an education. That's why we have poured years of effort and research into the efficacy of our method, modeling our certification process much more around university-level learning than simply a yoga studio. This approach leads to exceptionally prepared and confident teachers, ready to hire, ready to rock the world with an unprecedented level of yoga knowledge and teaching skill.
By the end of the course, students will be able to...
Construct effective and efficient yoga sequences utilizing the PRISM methodology.
Demonstrate a clear and thorough understanding of human physiology, anatomy, (including myofascial systems) and neurology as it relates to the practice of yoga and its effects.
Effectively articulate alignment principles necessary to guide practitioners safely through a multitude of yogasana class styles and methods.
Appraise a practitioner's functional movement deficits and employ logical modifications and/or interventions to improve the practioner's ability to perform and receive the benefits of yogasana.
Reconstruct and discuss a timeline of historical yoga events, literature, and relevant figures, including their influence and contribution to the proliferation of the practice worldwide.
Illustrate a critical understanding of yoga philosophy with the ability to compare and contrast buddhist and yogic thought.
Integrate and interpret relevant sanskrit words and phrases into yogasana instruction.
As a philosophy, yoga has been around for thousands of years. From then till now, the practice has evolved into a rich tapestry of art, science, and timeless wisdom for living a more fulfilling and purposeful life. It's history is replete with great teachers, innovators and imposters, troubadours and troublemakers. To truly understand and appreciate the evolution of yoga is to study it's colorful history. We are pleased and eager to offer you a substantially broader perspective of this history.

We have technology no other yoga training can touch. Utilizing tools that no other yoga studio possesses, we can teach you the effects of the practice to a measurable degree and in real time. Our motion capture and force plate technology, among other tools
, gives our students the exclusive opportunity to delve into the science of yoga. But we don't stop there. Students in our program also study other essential pillars of health like sleep, nutrition, gut biome, brain wave states, and longevity.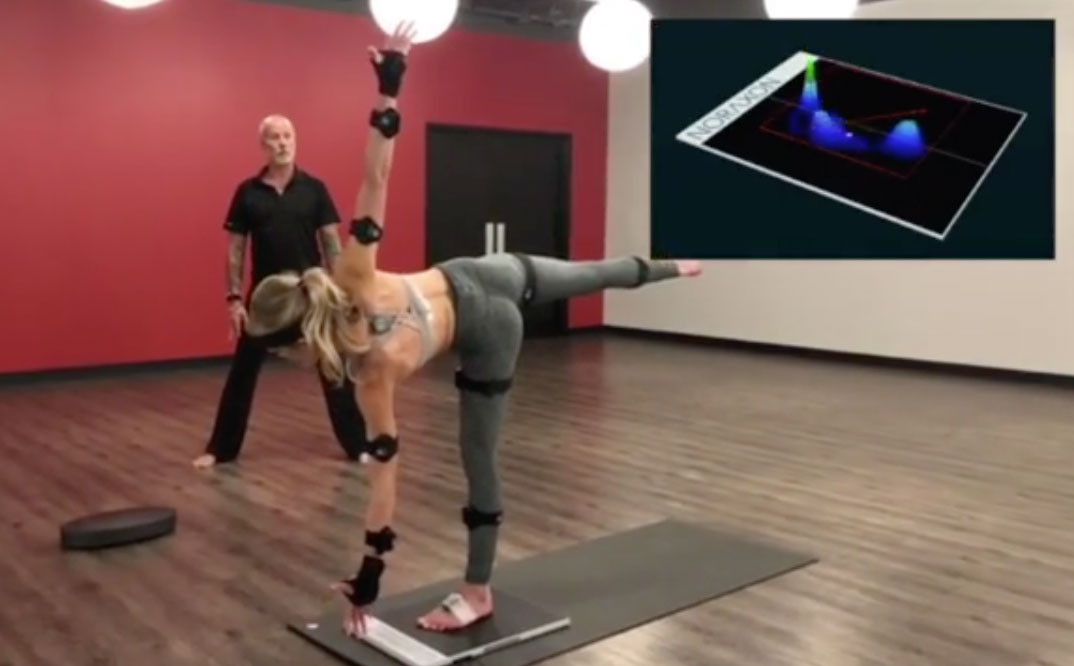 SHAPE THE FUTURE
If you are looking at our program, it's a good bet that you are looking for more than a standard education. While others choose only to meet the minimum standards outlined by the Yoga Alliance, the PRISM Yoga Teacher Certification exceeds the YA standards in every category of study.
We believe it's time to raise the bar and be the vanguard of a new standard. That's why we have more than doubled the amount of hours required for anatomy and physiology, which allows our students to take a deep dive into physiological and neurological subjects that other schools can't teach.
We also exceed the minimum standard for history, philosophy, technique and methodology. We do this to exceed the expectation of our teacher trainees, and by extension, their future yoga students as well.
The bottom line is there is nothing "standard" about our school, our staff, or our curriculum. We offer nothing short of exceptional learning and maximum understanding.
Contact us today. Our classes will fill up fast.