The Alter G is a treadmill built for assisted running. It utilizes pneumatic pressures to help reduce the affects of gravity on the body. This allows you to run without having to worry about the ground impact demands that can lead to different types of overuse injuries. The Alter G is a great fit for anyone, whether it be a competitive runner, someone looking to get back into shape or a part of your rehabilitation program.

FOR REHABILITATION
Pre- and Post-Surgical Rehabilitation
Continue training while healing by gradually progressing to full weight bearing
Neurologic and Proprioceptive Training
Safely build bone density and restore range of motion for improved functional capacity
Prosthetic Training for improved balance
Weight Control Programs
Sport Specific Conditioning
Promotes Cardiovascular health in a safe environment
Makes running possible for those not previously able to do so
Minimizes Joint Stress and Pain
FOR SPORTS PERFORMANCE
Improved aerobic conditioning while reducing ground reaction forces
Safer adaptation to increased mileage (eg. marathon training) and transitioning to minimalist running
Overspeed training (run faster longer) and hill intervals (0-15% incline)
Interval Training in a controlled setting
Pricing
$35 for single use
$150 for a 5-use punchcard
$250 for a 10-use punchcard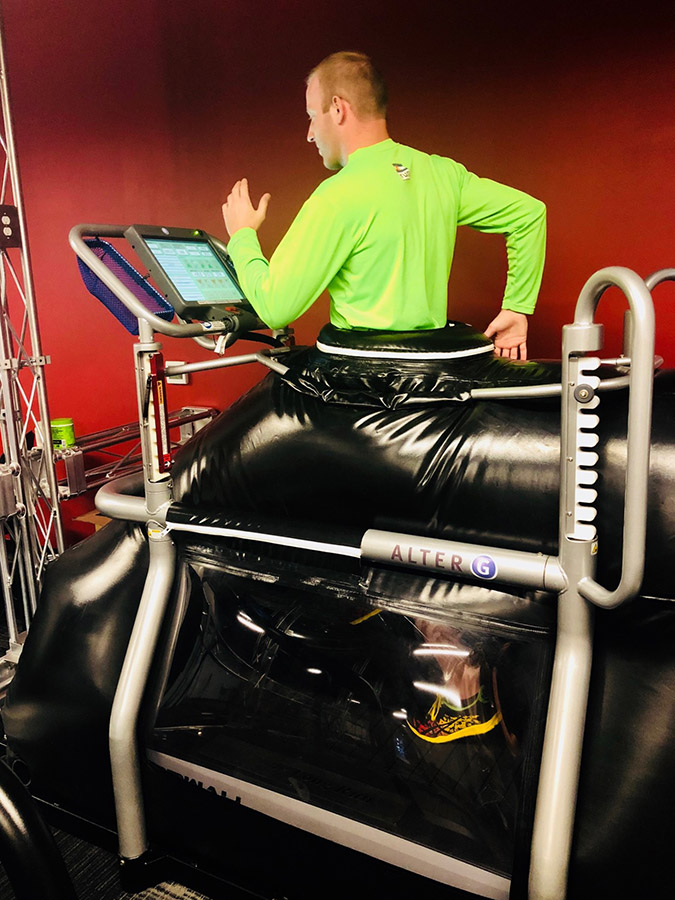 Promo - Try today for $20
*first time only
INSIDE ONE OF THE TOP FACILITIES IN THE WORLD
Resilience Code is a collection of some of the best doctors, scientists, and health experts in the world. With Biologicode, you not only receive access to the most advanced tests, but you also receive direct advice and recommendations from the smartest minds in health.
Want to talk right now? Call us at (303) 577-1938
99 Inverness Drive East, Suite 250
Englewood, CO 80112