Change your health by rewriting the broken systems of medicine, fitness and healthcare. How?

Address your entire body, instead of the individual parts.

Be proactive instead of reactive to your health.

Make decisions based on testing, alongside a team of renowned specialists, all focused on you.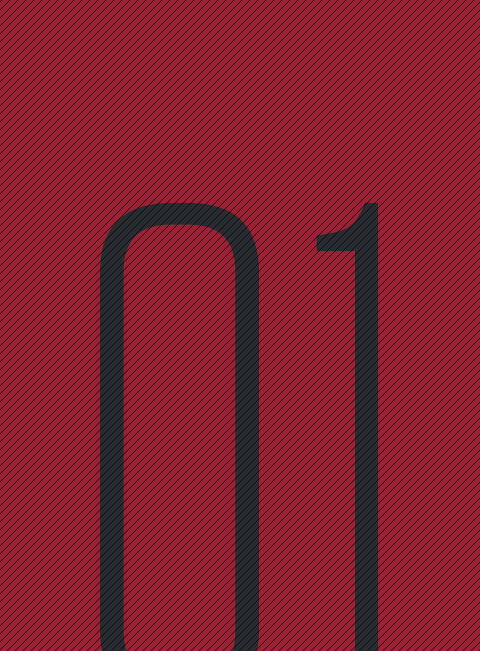 What are your goals? We'll help you define through detailed consultation. You'll understand your risks, what tests are best for you and end up with the complete plan for fixing what's broken, avoiding future health issues, and building the life you want.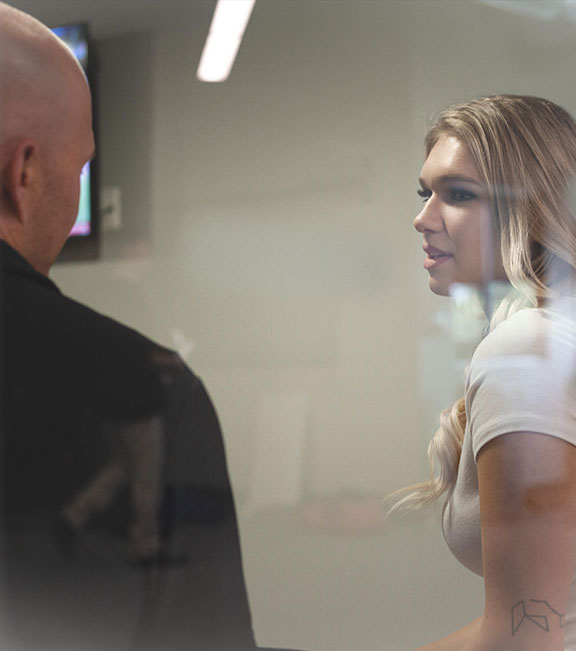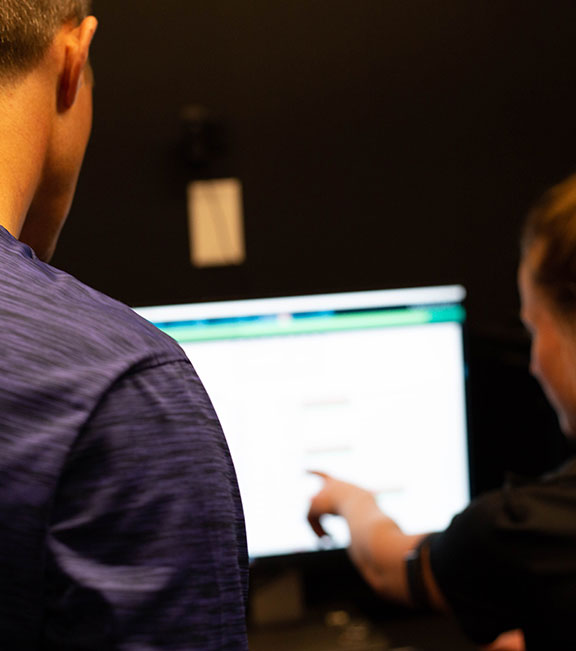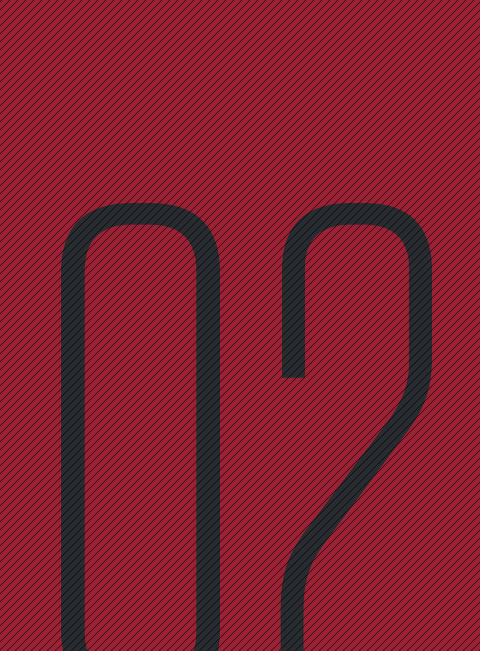 The entire medical and fitness system has kept you in the dark. But these three steps will change all that, forever. Meaning you'll never have to guess, wonder or fail, again.
1. Collect your data. In a short time, you'll know virtually everything there is to know about you.
2. See the real you. We'll reveal a head-to-toe picture of your strengths and challenges.
3. Fix and optimize. With every challenge, you'll receive the correct approach.
Everything we do here is designed to make your life better and simpler.
Get your plan. Supplementation, medications, nutrition, daily fitness plan and more will be supervised and executed. Injuries will be a memory, recovery will make you ready for every day and you'll start feeling better, possibly than you ever have.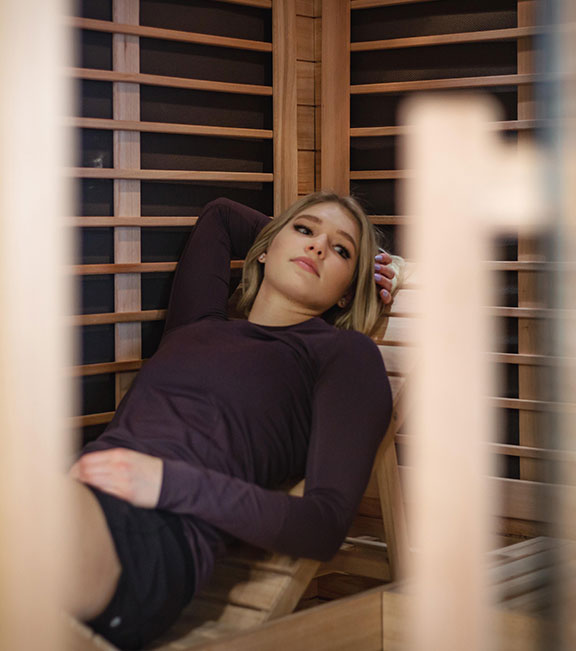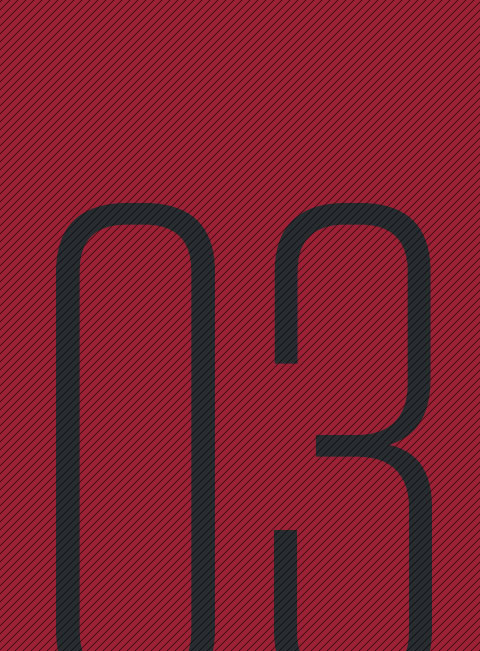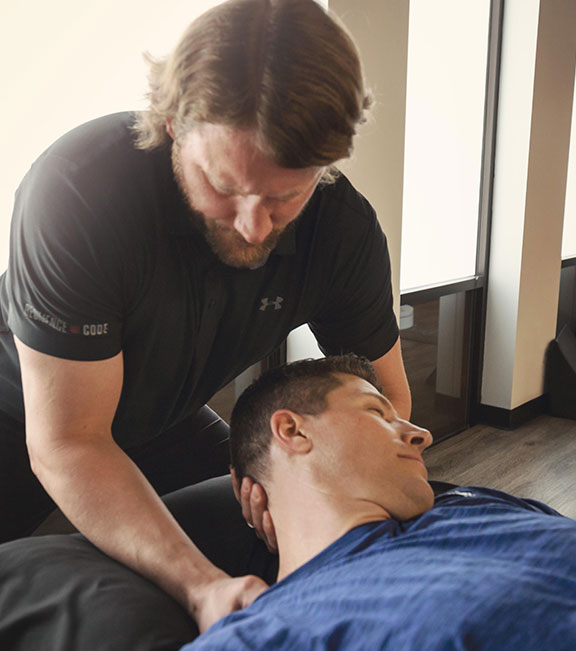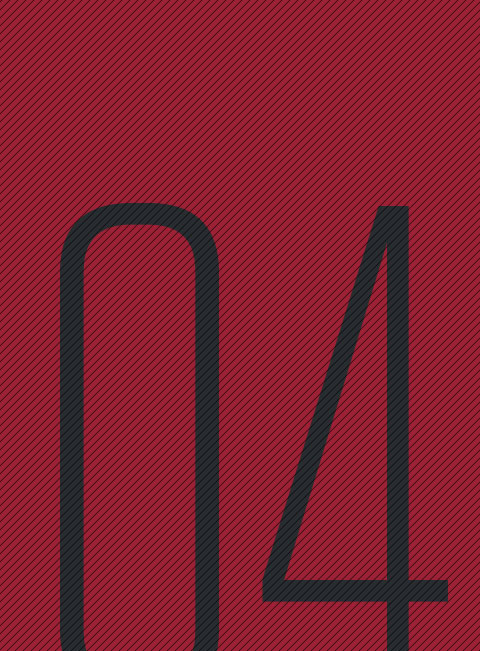 After a specified period of time, we'll retest your entire system — blood, movement, wellbeing and more — against your original metrics. The results will confirm how your unique plan is working.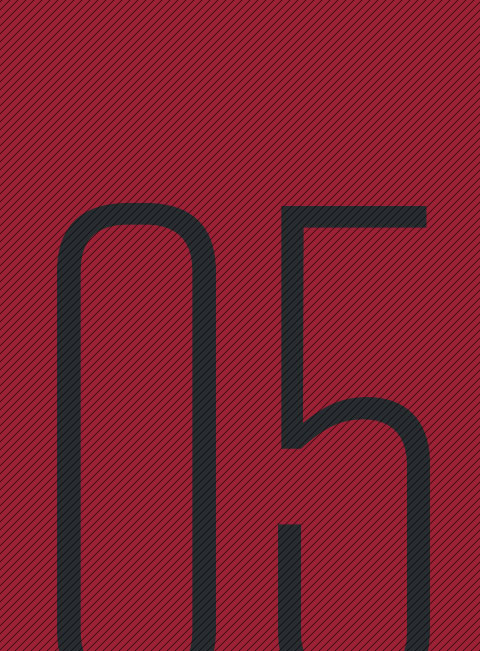 Follow-up testing will likely confirm improvement in every metric. You'll be stronger, fitter, healthier and happier. Your health risks will be reduced. Your prognosis for the future will be bright. And you'll know it, because we'll prove it.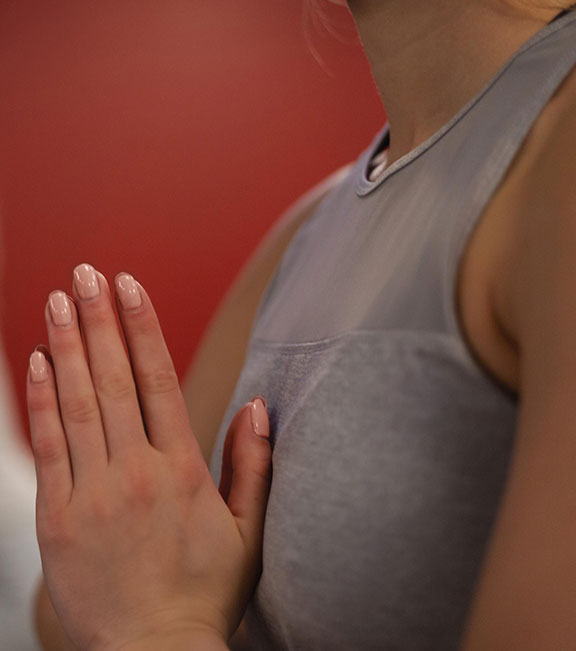 The process of rewriting 
your health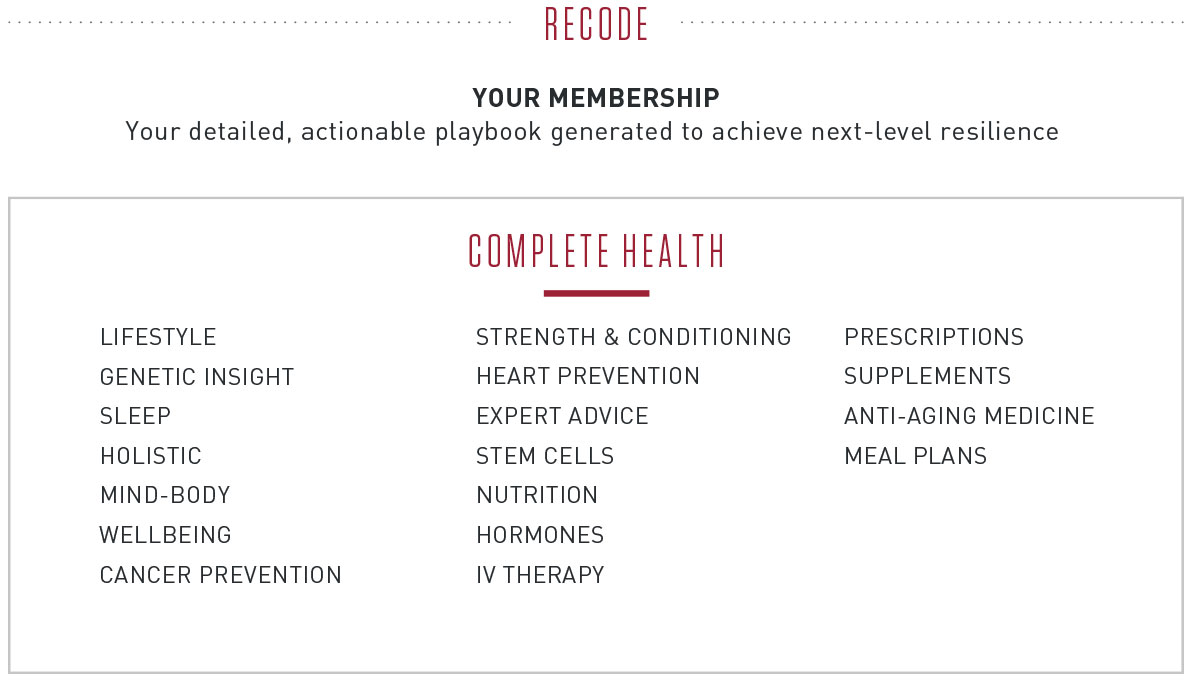 We employ the world's finest athletic professionals. In fact, every specialist at Resilience Code is an expert in their field and we train them to collaborate on your behalf.

We're systems-based. We interpret and analyze your entire body in order to make meaningful discoveries and proactive predictions.

Every decision we make is backed by research science and driven by data.

You'll get access to our global network of best-in-class-specialists

Our care doesn't stop at the door. You'll receive care whenever and however you need it. But that's not all. It will always be customized to your needs and preferences.